NEBRASKA CITY HIGH SCHOOL PROFILE
NCHS offers a comprehensive curriculum of college preparatory, dual-credit (high school/college), fine arts, creative studies, foreign language, business, physical education and technology courses. NCHS has a traditional semester system with an eight-period day. All students are required to be enrolled in at least seven classes per day. School is in session from 8:00 a.m. to 3:40 p.m. NCHS is a closed campus. Student grades are based on an unweighted, 4.0 scale.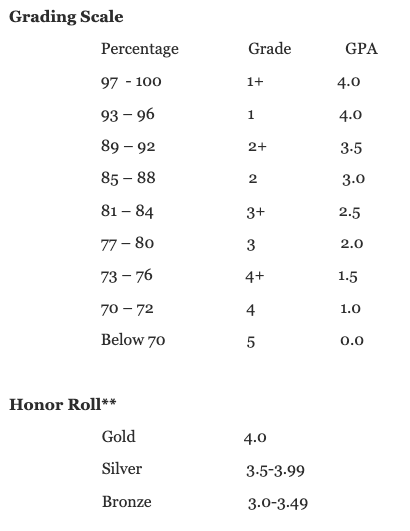 **To be eligible for honor roll a student must maintain a 3.0 GPA and earn no grade below a 3 during the course of a quarter.