Back to School open House Information

Reminder!! NCPS has starting serving free breakfast and lunch to all kids ages 18 and younger. Breakfast is served from 8 am to 8:30 am and Lunch is served from 11:30 am to Noon. Let your kids know that they need to wait until 8 am for breakfast and 11:30 am for lunch. We will not serve before those start times. If you have any questions, please feel free to call us at 402-873-6033! Thank you and have a great summer!!

Northside students will be in the Gym this morning due to water on the playground.

Reminder: Preschool applications are due by this Friday, March 31st. Acceptance/waitlist letters will go out at the end of April. We are still registering for Kindergarten for the 23-24 School year. Please go to our website,
www.nebcityps.org
, and click on the K-12 Enrollment Pre-registration button. Kindergarten roundup packets will be going out this Wednesday. These packets will include information about your roundup time and what documents you will need to bring with you. Be watching your email for an email from PowerSchool on how to create an account and fill out enrollment forms. If you have questions, please call Ahna Nelson at 402-873-1873.

It's time to register your 2023-2024 Kindergarteners!!!



Upcoming Registration Information 2023-2024 *Preschool applications will be available February 28th via our website *Kindergarten registration information will be sent home March 10th and available via our website Be on the lookout!
www.nebcityps.org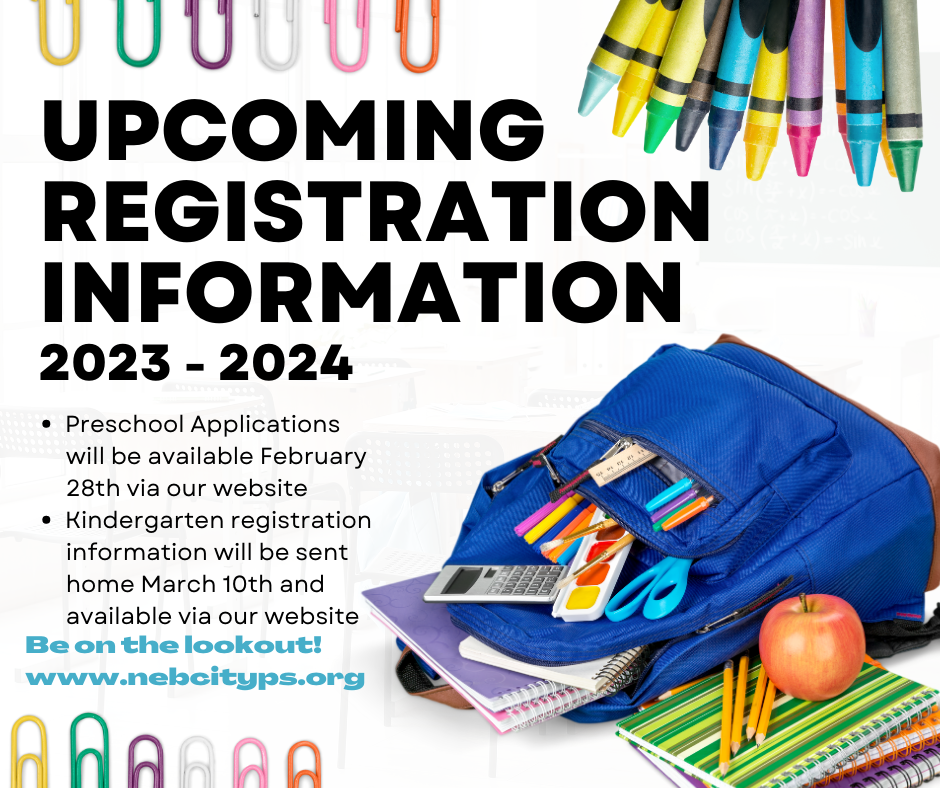 The Flyovers Nebraska City High School Auditorium Wednesday, November 30th @ 7:00pm Free Of Charge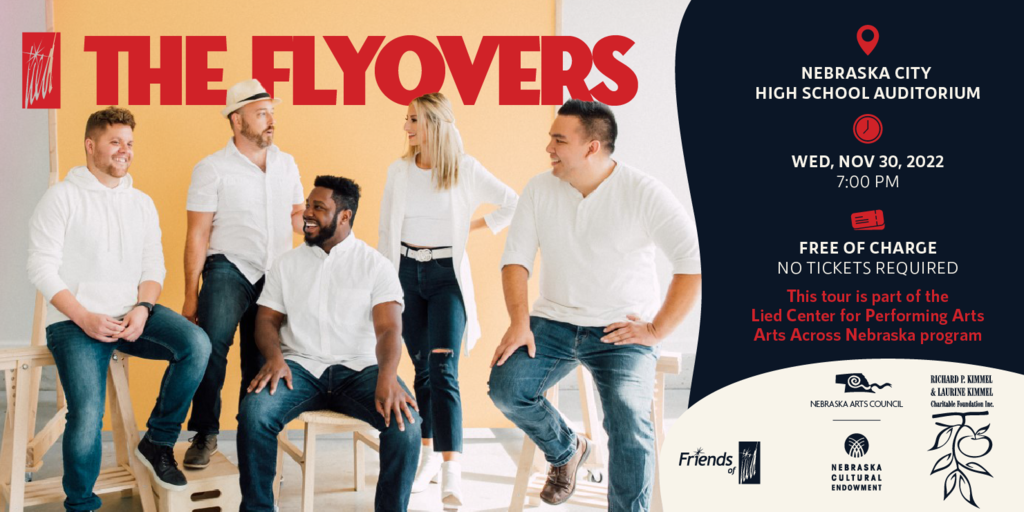 Reminder that tomorrow Wednesday, August 24th is an Early dismissal. Kindergarten is out at 1:05, 1st and 2nd dismiss at 1:15.

NCPS Surplus Vehicles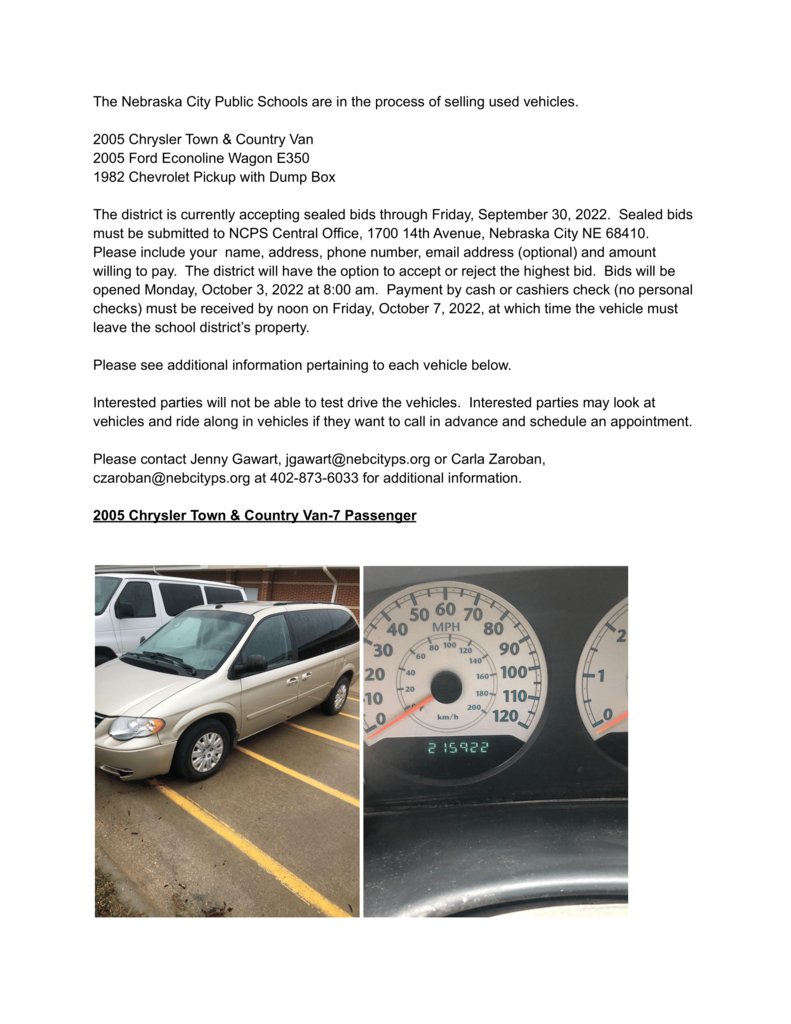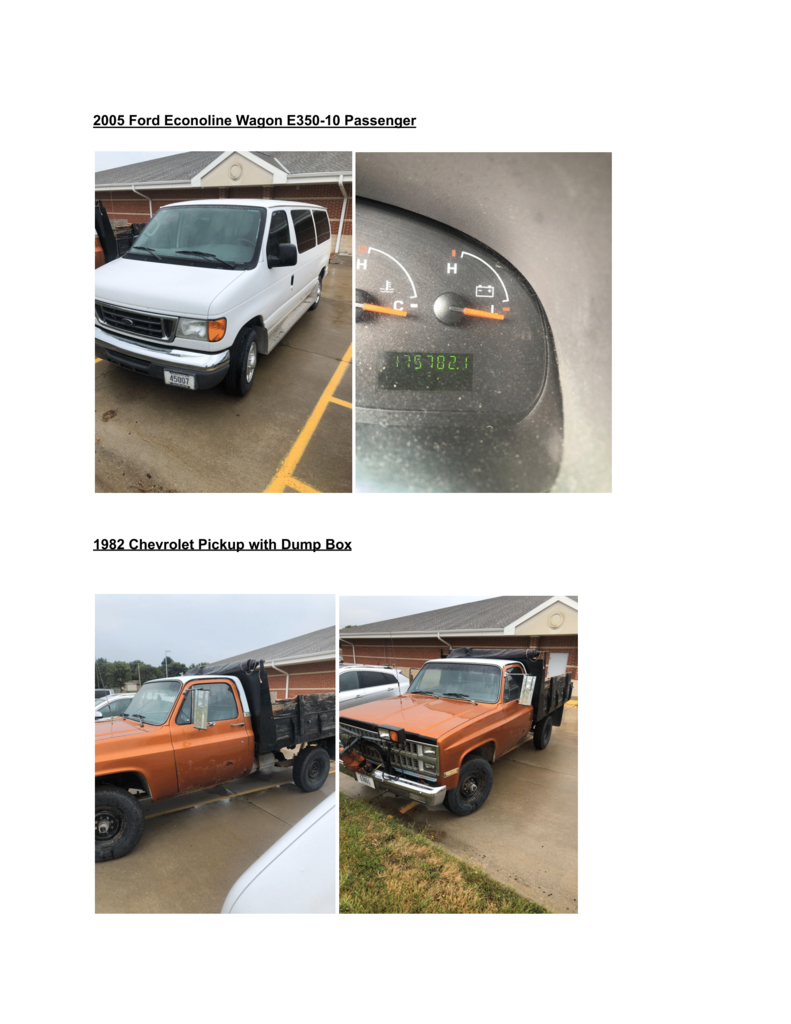 School resumes for all students tomorrow. Welcome back 1st and 2nd grade. Please remember there is no supervision on the play grounds before 7:45. Front car line is for drop off only if you need to get out of your car please park in the parking lot. 7:45 breakfast begins, 8:10 school starts. Remember it's an early dismissal at 1:05 for kinder and 1:15 for 1st and 2nd.

After School Clubs - Nebraska City Public Schools are excited to announce expanded offerings for After School Clubs for the 2022-2023 and 2023-2024 school years. This will allow After School Clubs to expand their services until 5:30 pm. After School Clubs at all 3 programs will begin on Tuesday, Sept. 6, 2022. Registration forms will be sent home after school starts. These funds are also being used to expand club opportunities for students with electronic gaming clubs at the Middle School and Hayward Elementary and a Koi Pond at Northside Elementary. Thanks to 21st Century Grants these after school club services can be provided without any expense to the local tax payer. Thank you to Marsha Biaggi, After School Club Director, and Brenda Wieckhorst, Business Manager for applying for additional funding through a grant, Nebraska City Public Schools will receive additional funding for the next two school years.


Northside students will be in the Gym this morning.

Northside students will be in the Gym this morning.

Conferences on Thursday, March 10th will start at 10:00 a.m. If your conference was scheduled between 8 am and 10 am your child's teacher will be in touch with you to provide alternate times to conference

Northside students will be in the Gym this morning.

Northside students will be in the Gym again this morning. Reminder that there are NO Afterschool clubs today.

Northside students will be in the gym again this morning.

Northside students will be in the Gym this morning! Reminder that today is an EARLY OUT DAY.