Good afternoon Pioneers. Please access the Nebraska City public schools website for additional information regarding the educational plan for 2020-2021 school year. This year will be challenging for everyone. Schedules and routines may be hard to establish. Plans can change daily as we are dealing with a fluid situation. The best place to get information is on the district webpage under COVID 19 resources. Please note the 4 tiers that we may be operating under, green, yellow, orange, and red. Each tier will have measures to increase social distancing. We will be communicating with the southeast regional health department to help determine which tier we are operating in. We will provide additional details of each tier in the future

Nebraska City Public Schools plans to reopen school as scheduled on August 13th. At this time, we plan on all students being in attendance. As student safety and well being are of the utmost importance to us, NCPS will continue to work with local and regional health officials to develop our safety procedures. Procedures and Protocols will be released on a weekly basis starting next week.

Gov. Ricketts ordered all Nebraska schools to remain closed through May 31, 2020. School activities are cancelled statewide. NCPS will continue remote learning for students. Principals will release additional information regarding extended remote learning in the coming weeks.

A free sack lunch and breakfast item is available for all children birth to 18 years old. Lunch pick up is located at Hayward during regularly scheduled school days from 11:45-12:45.

Parents, here is a link to the Northside COVID-19 eLearning plan letter. In the letter you will find access to online learning materials and an explanation for the processes we will follow during the school closure.
http://bit.ly/2WvbUqm
Nebraska City Public Schools – NO school and activities starting Tuesday, March 17, 2020 through Tuesday, March 31, 2020. We will resume classes on Wednesday, April 1, 2020. CLOSED temporarily as a precautionary measure to help reduce the spread of the virus.
This will be a great show! March 13th 7:00 pm & March 14th 7:00 pm. Come early to the Saturday show to eat Spaghetti at the Addams Family Dinner! From 5:00 to 6:30 pm (prior to the 7:00 performance of Addams Family the Musical) NCHS Commons Area - $10 per person.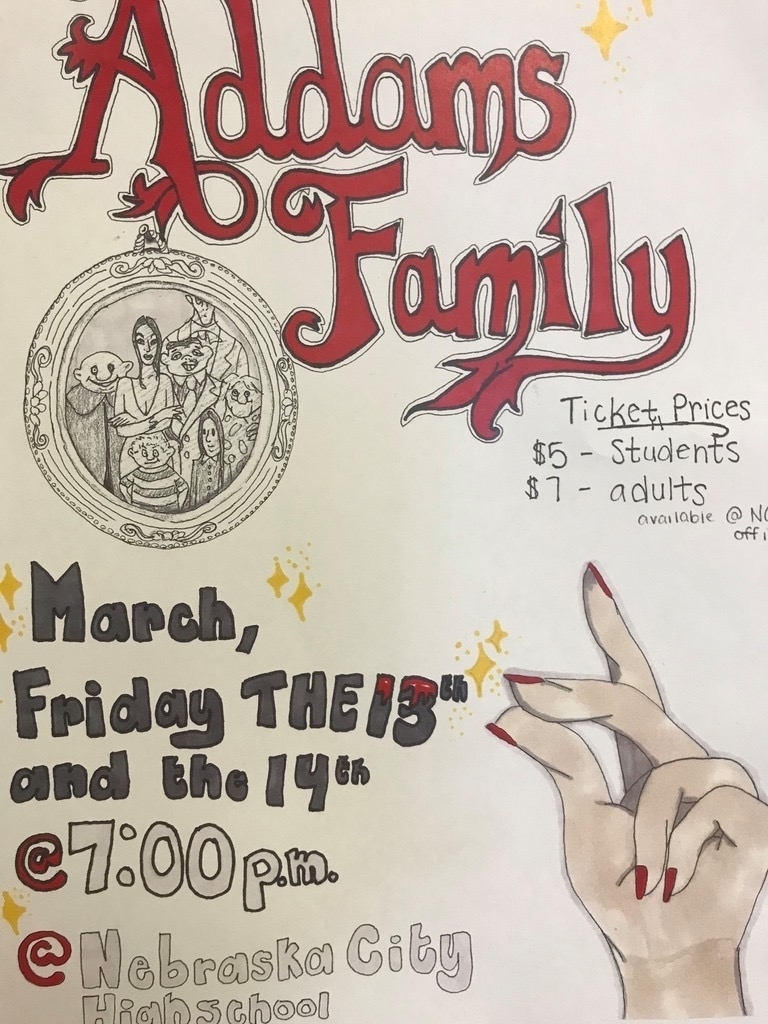 Northside Kindness challenge. Mrs. Tharp's 1st grade class with the results of this weeks kindness challenge. They are seeing which class brought the most change to support Zophia Warren and her fight with cancer. Official totals will be know on Monday but it is well over $1000.
Due to predicted snowfall, freezing rain, and hazardous conditions associated with the winter weather expected tomorrow, Nebraska City Public Schools will be closed on Friday, January 17, 2020. All school activities and events held at school facilities will be cancelled.
Pioneers move to 2-2 at EMC Duals with Norris and Blair left for the day.
EMC Duals update: Pioneers currently at 2-1 with Plattsmouth up next.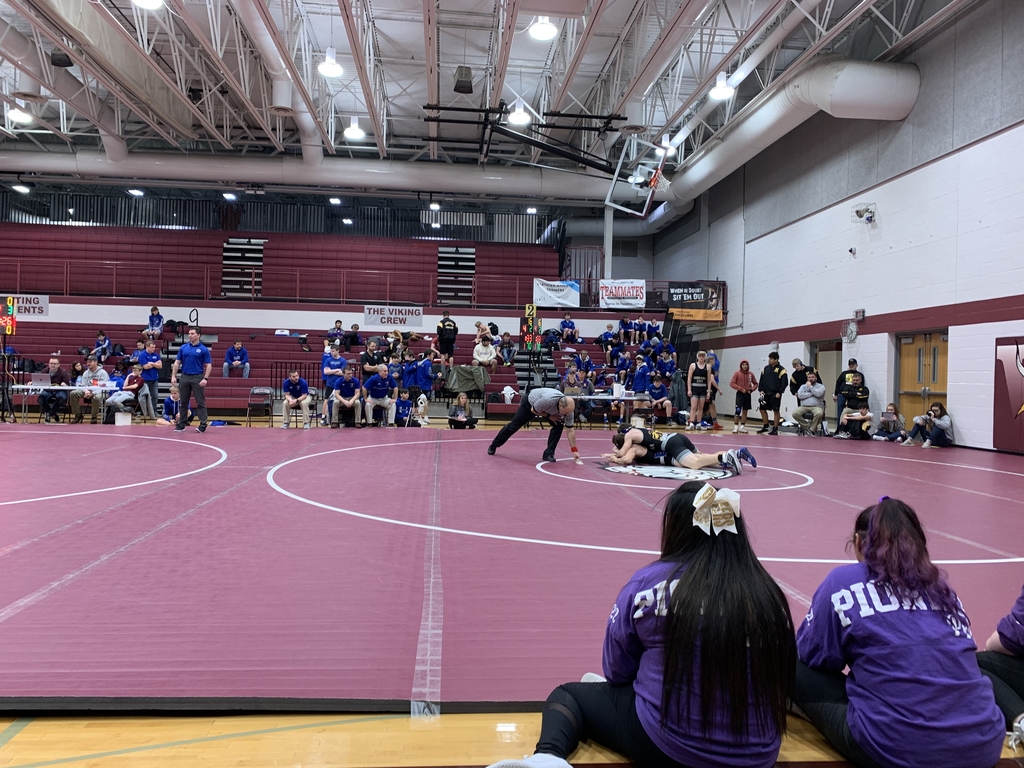 Early Dismissal today, Jan. 10. Due to the incoming weather school will be dismissed at 1pm today. Lunch will be served, busses will run accordingly. No Afterschool Clubs No PM Pre-school
Due to the predicted winter weather conditions that will make travel hazardous this afternoon and into the evening, Nebraska City Public Schools will be dismissing at 1:00pm today (Friday, January 10, 2020). All activities held at school facilities will be cancelled.

Happy holidays to all of our Pioneer families. Enjoy the holiday break. Reminder there are no after school clubs on Friday December 20th. Classes and clubs will resume on January 6th.
At 1:20 today, fire alarms triggered at Northside. The fire department responded. There was NO fire or heavy smoke. Due to the time it took to find the source (a shorted control panel) students were moved to the Central Office for parent pick-up. Student were safe at all times.
Annual Brain Bowl tournament in full swing!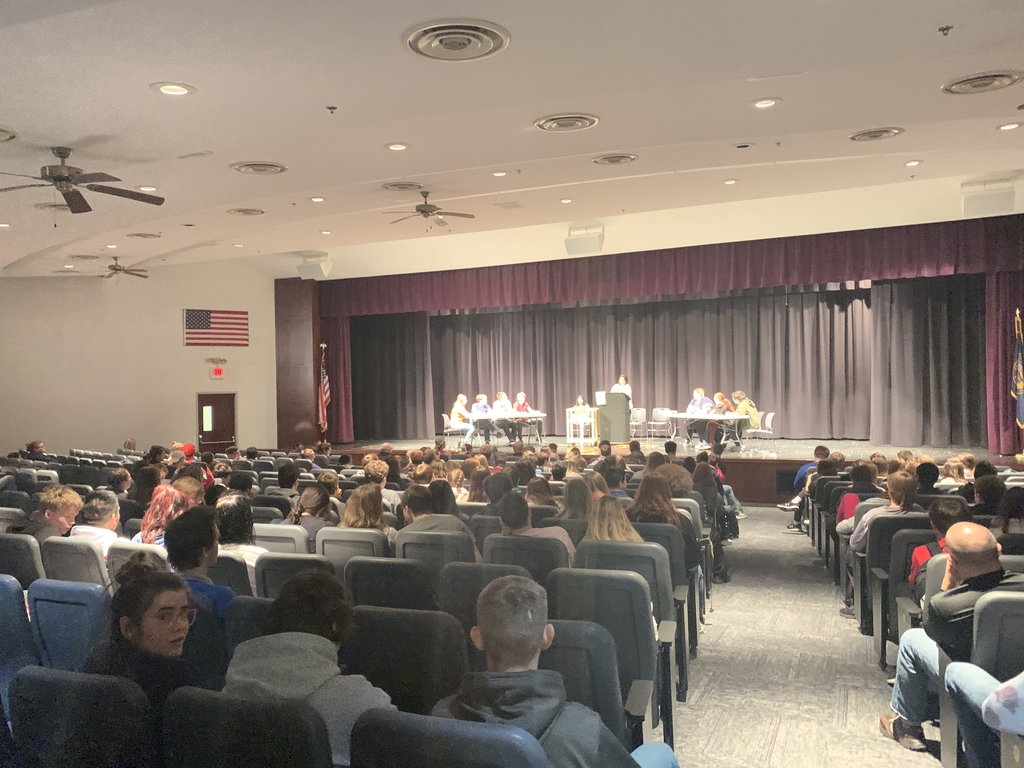 Hello just a quick reminder that school is dismissed at 1:30 tomorrow. Band and choir concerts are coming up soon. Check the website or app for details

NC vs Auburn boys basketball. Great effort by the Pioneers tonight.

Nebraska City Middle School national Junior honor Society would like to welcome all veterans to the middle school on Monday, November 11 for a free veterans day breakfast (7:30am) and a program honoring their service (8:30am). We hope to see you Monday at the Middle School!